William Marx
Publicado el 18 de septiembre de 2013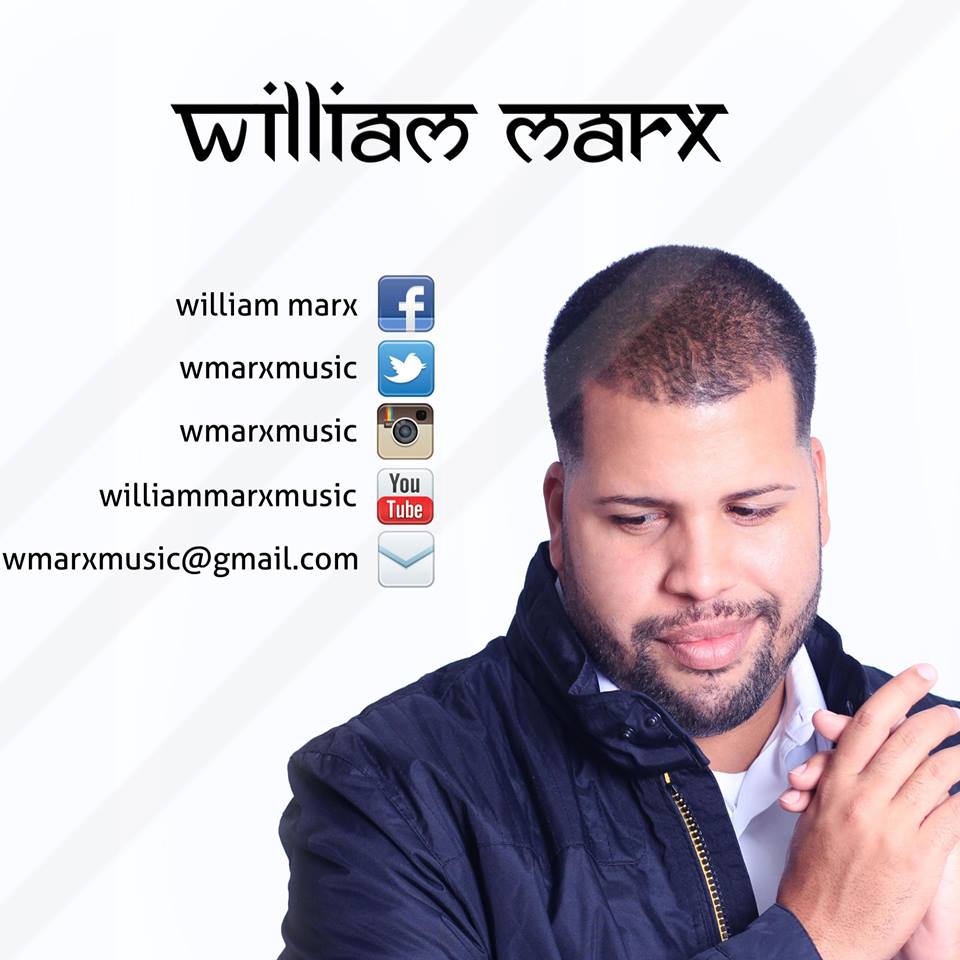 Llamado Max Rosado Andrades, nació un 15 de marzo del 1984 en San Juan, PR. Demostró interés en la música desde pequeño pero no fue hasta el 2001 que empezó a tomar clases de voz en el Conservatorio de Música de Puerto en el Rico bajo la tutela de Nahyra Pérez en el programa de Variedades Artísticas. Allí empezó a aprender a usar su cuerpo como instrumento hasta que en diciembre del 2001 debutó frente a un público con la canción "Close every door to me" del musical "Joseph and the Amazing Technicolor Dreamcoat".
Tomó clases hasta el 2004 hasta que decidió tomar un paso grande y riesgoso en su vida y carrera y fue a cursar un Bachillerato en Artes con concentración en Música Popular de la Universidad Interamericana de Puerto Rico, Recinto Metropolitano. Ha adquirido la experiencia y conocimiento de composición, piano, percusión, bajo, arreglo, conjuntos entre otras cosas que determinan un profesional en la música bajo la tutela de músicos como Ricardo Pons, Ramón Sánchez Pedro Rivera Toledo entre otros. También ha tocado con músicos de la talla de Jerry Rivas, Luis Marín, Pedro Pérez, Emilio Reales, Guillermo Calderón y Tommy Villariny entre muchos otros.
Logró terminar su Bachillerato y ha cantado en distintos locales pero el punto más alto en su carrera podría decirse que canto en el prestigioso Heineken Jazzfest del 2007 donde obtuvo muy buen recibimiento con la canción "Don't get around much anymore" de Duke Ellington y en el Congreso de la Salsa en el año 2009 con el grupo Villariny Salsa Project que con su sencillo "Amigo es un peso en el bolsillo" logró llegar a la radio puertorriqueña. Ha compartido tarima con artistas de la talla de Andy Montañez, Ismael Miranda, Roberto Rohena y El Gran Combo entre muchos otros. Ha tenido experiencias en los coros con artistas de la talla de Rey Ruiz, Chucho Avellanet, Plena Libre, al igual que artistas en sus comienzos como Fabián, VSP, entre otros. Actualmente se encuentra desempeñando funciones de instructor de voz y cantante y corista profesional para distintos grupos de salsa, bomba y plena y jazz entre otros géneros.