Jose Alberto "El Canario" Live Tonight | Old Skool Room 10th Anniversary
The NYISC 2022 20th Anniversary celebration continues tonight with the legendary Jose Alberto "El Canario" LIVE on the Broadway Ballroom stage! The superstar salsero will be singing his repertoire of smash hits to have you dancing all night long!
Also tonight the tradition continues with the 10th Anniversary celebration of the Old Skool Room, hosted by Marysol C. Rodriguez and DJ Andy "El Mas Bailable", and featuring the sounds of Son Del Monte for your dancing pleasure. Doors open at 6:30pm and Old Skool Room passholders can upgrade to attend the Jose Alberto "El Canario" concert for a reduced price.
Come enjoy with us at the Marriott Marquis, 1535 Broadway, New York, NY 10036, doors open at 7pm for seating and the SundayEvening Performance Showcase begins at 7:30pm.
Admission is covered for all NYISC Full Pass, Evenings Pass and Sunday Evening Pass Holders. Tickets can also be purchased at the door.
Need more information?  Check out our NYISC Website for the NYISC 2022 Official Schedule of Events, artist lineup, concert series, hotel information and more!  Also check out and follow our Instagram and Facebooksocial media pages for regular updates leading up to and during the event.
Jose Alberto "El Canario" Live Tonight!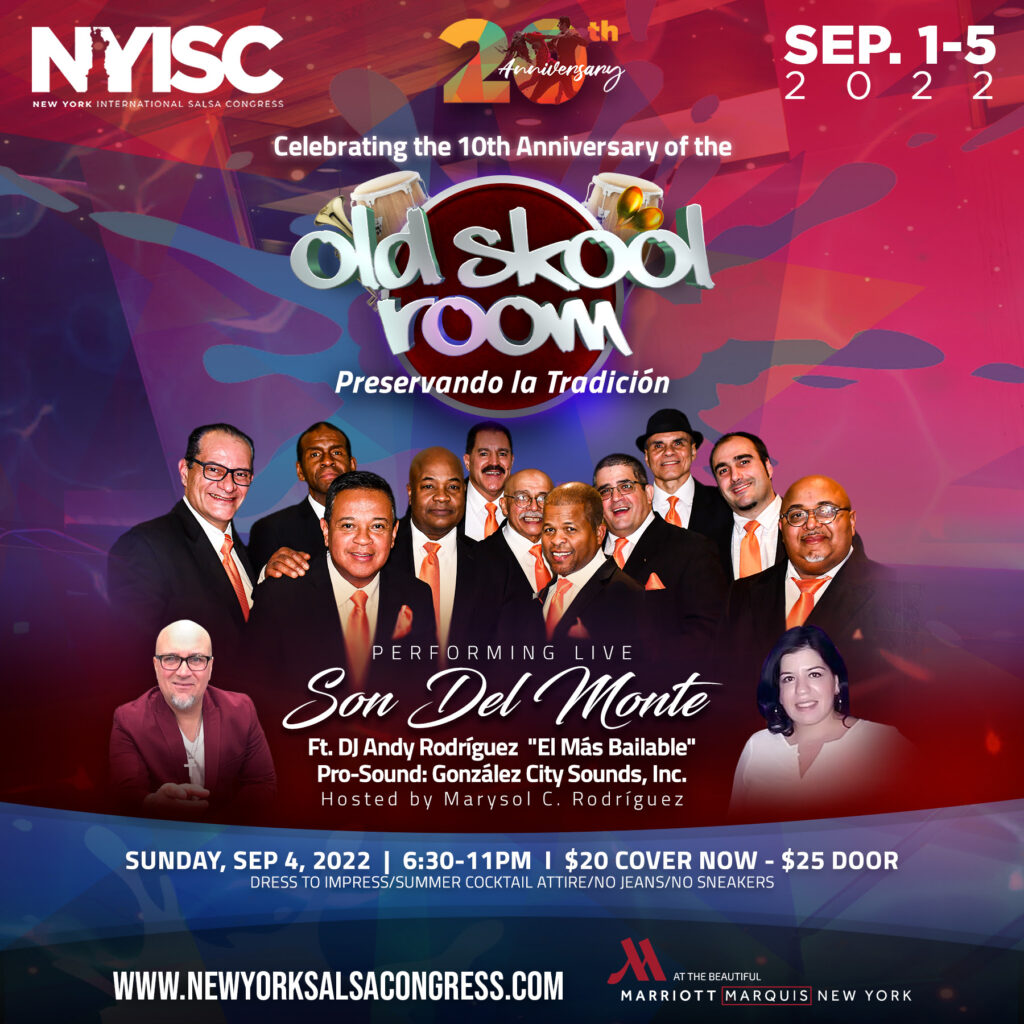 Compartir en Facebook