Meet and Greet Salsa Superstar Victor Manuelle at NYISC 2022
#NYISC2022 celebrates our 20th Anniversary with a weekend full of dance, music and festivities. In addition we are thrilled to announce a very special guest, the world-famous salsa superstar Victor Manuelle, will be joining the celebrations on Saturday, September 3 with a special Meet and Greet commencing at 6pm on the 7th Floor of the Marriott Marquis!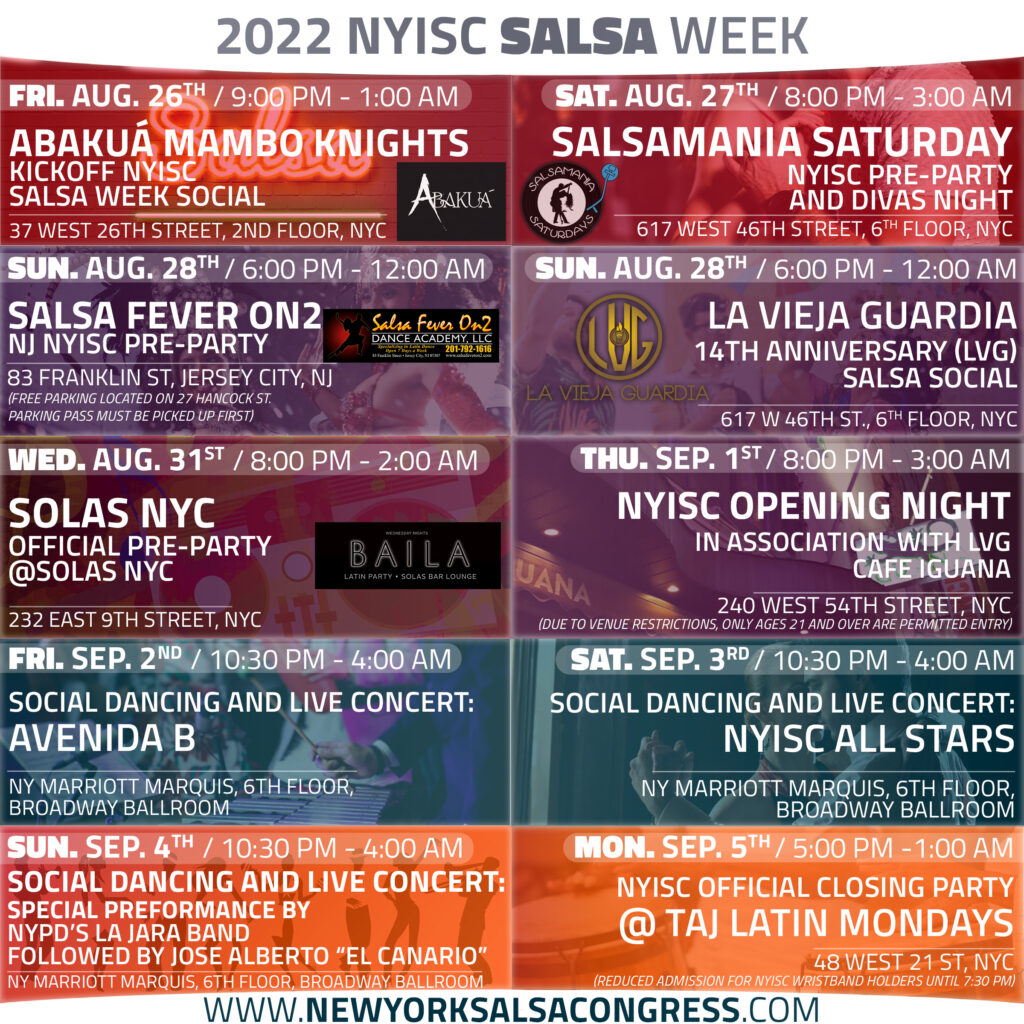 Victor will be receiving The David Melendez Lifetime Achievement Award for his distinguished career and contributions to Latin music and culture, and is featured in the International Salsa Museum's Pop-Up exhibit which will take place from 12pm – 7pm on Saturday on the 7th Floor at the Marriott Marquis.
Open to all NYISC 2022 wristband holders.
Visit www.newyorksalsacongress.com for event information, tickets, hotel info, and MORE!
Need more information?  Check out our NYISC Website for the NYISC 2022 Official Schedule of Events, artist lineup, concert series, hotel information and more!  Also check out and follow our Instagram and Facebooksocial media pages for regular updates leading up to and during the event.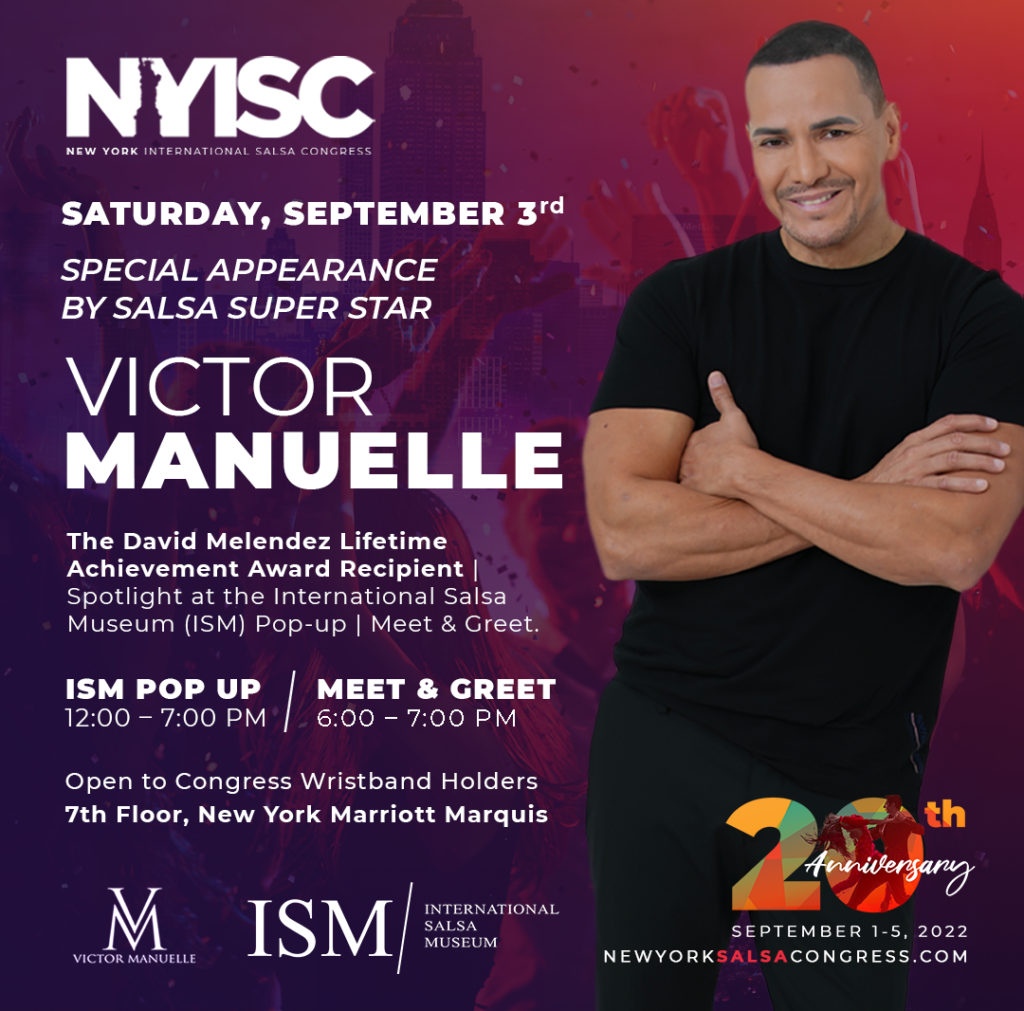 Compartir en Facebook