TONIGHT!! NYISC 2022 Opening Night | Tickets Available at Door
TONIGHT we officially kick off #NYISC2022 20th Anniversary Celebration with our Opening Night Party in association with La Vieja Guardia at Cafe Iguana at 240 West 54th Street! Join us as we launch the event for the first time since 2019, we missed you all tremendously and are excited to once again bring you a weekend full of festivities, dance, music and FUN!
Tonight will feature our official NYISC DJ's Antonio La Conga, Andy "El Mas Bailable" and Edgar "El Travieso" in the Salsa Room, and DJ Paco and DJ Estelios in the Bachata Room. There will also be a Performance Showcase starting at 11pm…don't miss it!
Admission is covered for all NYISC Full Pass, Evenings Pass and Thursday Evenings Pass Holders. Tickets can also be purchased at the door. Please note that due to club restrictions, you must be 21 & Over to enter.
Need more information?  Check out our NYISC Website for the NYISC 2022 Official Schedule of Events, artist lineup, concert series, hotel information and more!  Also check out and follow our Instagram and Facebooksocial media pages for regular updates leading up to and during the event.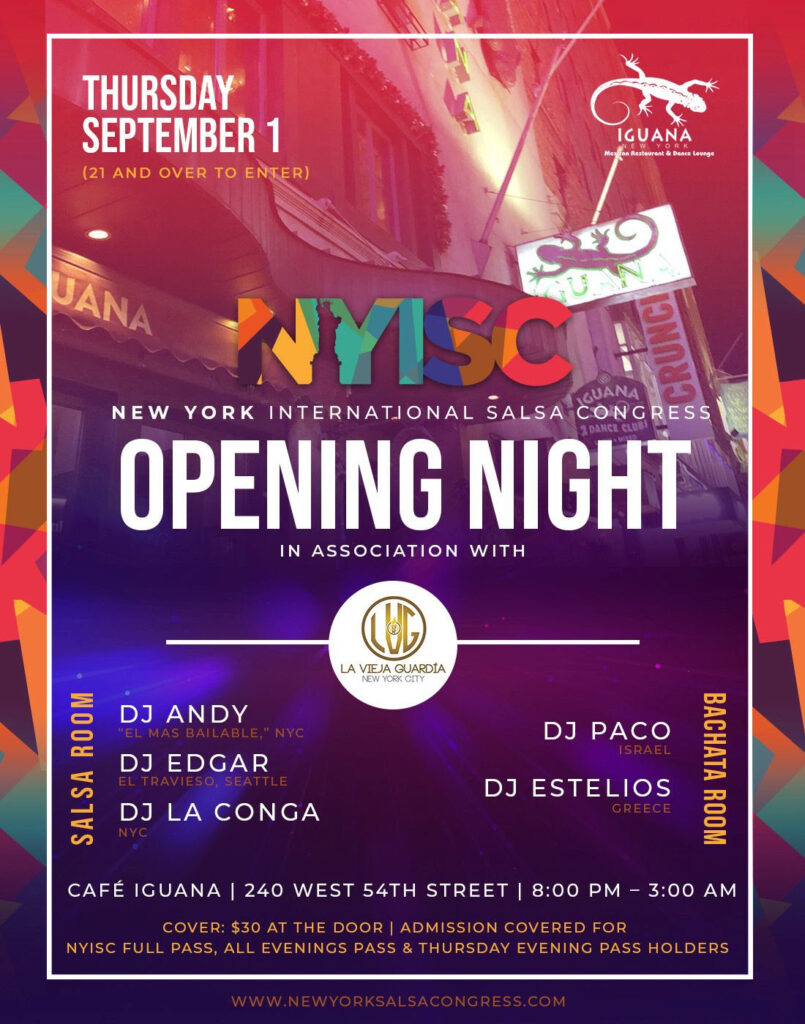 Compartir en Facebook